Annual Holiday Party and Silent Auction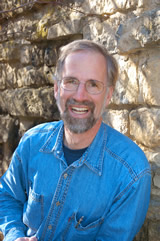 Mark your calendars for December 11 at the University Club at 803 State. Our Guest Speaker is Bill Cronon, Frederick Jackson Turner and Vilas Research Professor of History, Geography, and Environmental Studies.
We will also have an exciting and special silent auction. Have something fantastic to donate to the auction? Contact Jean MacCubbin at 238-4863. For more information, contact Jane Voichick.
Hoyt Park Year in Review 2013
It was another banner year for the Friends of Hoyt Park. How you ask? We'd have to note our Conservation Ranger, Danny Volz, and our relationship with the City of Madison. Danny is a recent graduate of Colorado State University with a degree in Natural Resource Recreation and Tourism and we benefited from his tenure as our Park Ranger in his diligent efforts in controlling invasive plant species, and trying to control the activities humans in the form of mountain bike riders, dog walkers, teenagers. A tall order to be sure. Well, not only does the park look great, but his Ranger Report, posted on our website, is a wonder to behold. Twenty six pages it is and eloquently written. It bristles with ideas, suggestions, observations, detailed maps that will help us and future rangers to come. If you ever wonder what exactly get for your membership donation, we would have to note our rangers: ambitious young people who help make our park a better and safer place to be.
The big project that the City is funding now is the replacement of the fencing that follows the quarry bluff and Park's western boundary. We have had meetings with the Parks people and with neighbors to ensure that this project will be satisfying for all concerned.
Eagle Scout Earns Badge Benefitting FHP
Owen Connolly of Troop 2 built a work bench for FHP as his Eagle Badge project. The work bench is located in the storage room underneath the rest rooms at the Park. Owen enjoyed this opportunity to improve his leadership and carpentry skills on this project. The funding for the project was provided by friends and family of Jim Tochell to honor Jim and his love of Hoyt Park. Stay tuned for information about another Eagle Badge project, new and improved bat houses, which will benefit Hoyt Park.
Membership Renewal
Please renew your membership to FHP for calendar year 2014 or become a member using our memborship form. Your volunteer and financial support helps maintain the award winning activities of FHP so that you may enjoy a great neighborhood park. We encourage you to check the box for emailing newsletters so more of your donation goes to Park projects.
Holiday Giving
Make your generosity count this holiday season. Please give to The Friends of Hoyt Park. All donations are tax deductible. Mail to: FHP, Inc., P O Box 5542, Madison WI 53705-0542.
View Larger Map
Mark Your Calendar
2014 Board Meetings
Thursday, January 9
Thursday, February 13
Thursday, March 13
Thursday, April 10
Thursday, May 8
Thursday, June 12
Thursday, July 10
Thursday, September 11
Thursday, October 9
Thursday, November 13
The FHP Board meets every month, except August and December, on the 2nd Thursday of the month in the meeting room at Sequoya Library, 4340 Tokay Blvd., from 6:45 to 8:45 p.m. (unless otherwise noted). All members and concerned citizens are welcome. There is a standing agenda item for public comments. Meeting minutes and other documents are kept in folders at the Library.
Full Moon/Owl Walk
Friday, February 14, 2014
Great Backyard Bird Count
Saturday, February 15, 2014
Holiday Party
Wednesday, December 11, 2013
Nature Walks
Wednesday mornings
8:00 a.m. as weather permits
main parking lot
T-Shirts
FHP t-shirts are available at the annual meeting and picnic. To order a t-shirt, contact Jean MacCubbin at 238-4863.
Available at the Annual Meeting
adult long-sleeve - $20
adult short-sleeve - $16
children short-sleeve - $12
Notecards
FHP note cards made from the Ann Rutecki painting make great gifts or use them for holiday cards. FHP note cards are available at Century House and the Parks Divison office and are available at the annual meeting. A package of 6 cards is $10.